The LiveChat Affiliate Partner program is one of the best SaaS affiliate programs available online. With the LiveChat Partner Program, you can get closer to financial independence and earn the money that you deserve to support your passions. More than 26,000 businesses from over 150 countries already use LiveChat on their websites and apps so you will be promoting a live chat program that has proven results!

Why You Should Focus on SaaS Affiliate Programs
SaaS programs work on a subscription model. When you sign up for an SaaS affiliate program, you can be paid multiple times for recommending just one client.
SaaS users can scale services to fit their needs. As the business grows, the subscription can be easily adjusted to fit the clients needs.
Most SaaS providers offer some kind of free trial so that users can test out their product and see if it is right for them.
Free trials will help you to generate leads as people can give the products a go and test drive them on their websites.
SaaS programs have a longer cookie duration than standard affiliate programs which means that users who click your affiliate link have plenty of time to decide whether they want to create an account.
Why the LiveChat Affiliate Program?
Startups come and go, but LiveChat has been doing well for over 15 years now!
You will receive a 20% recurring payments for customers that you refer.
B2B level deals – B2B customers make more mindful and hefty purchases that result in a stable stream of passive income for you.
There is an extremely generous 120 day cookie duration for the LiveChat partner program. You'll get your commission if clients complete a purchase within 120 days from clicking on your referral link
You can offer customers a free trial. You can choose from 30, 45, or 60 day free trials
The LiveChat partner program features a second tier so you can invite others to join the LiveChat Partner Program
You DO NOT have to have a LiveChat subscription plan in order to promote LiveChat
You can join this SaaS affiliate program for FREE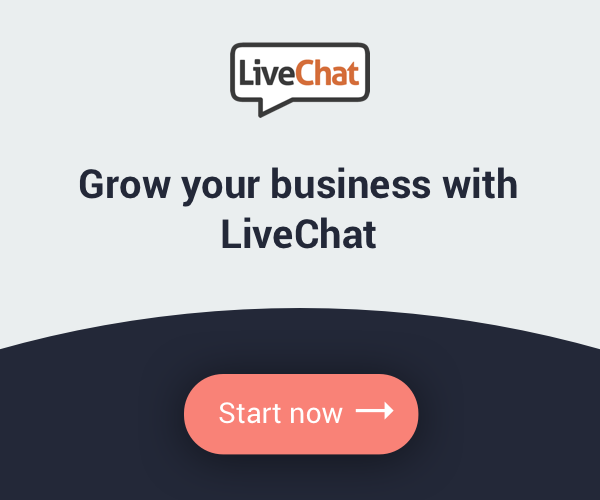 Once you sign up to become a LiveChat affiliate, you'll get access to a variety of texts, banners, tweets, and other branded visuals which can help you promote this product.
After signing up for the LiveChat Affiliate Partner program, simply copy a referral link available readily in your partner dashboard, and include it any of the posts you create on your blog. Then, you can watch as people sign up for free LiveChat trials. Once they buy a paid version of LiveChat, you will get a 20% recurring commission for as long your customer stays with LiveChat. It's really that easy and this program has all the affiliate tools to help you succeed!
Ready to start your affiliate marketing journey? Create your free account today!